入荷お知らせメールについてのご注意
当サービスはご購入を約束するものではありません。
お知らせメールにご登録いただいても生産の都合によりご登録の商品の販売が中止となる場合がございます。予めご了承ください。
Description
Details
Fabrics & Care
Size Guide
Original graphic blocking shirts developed from marble cut surfaces.

This season's theme, "SLEEPING MUSE," was developed from the "coexistence of antiquity and futurism" and "purification of essence" found in the work of Romanian sculptor Constantin Brancusi.
The new design incorporates a somewhat futuristic (modern) air that can be felt in ancient (primitive) expressions, while at the same time expressing a minimalism that we have derived by sharpening the essence (elegance) of fashion as we perceived it.

The original graphic, developed from the cut surface of a marble created in the atelier, symbolizes the elegance, solidity, and strength of primitive materials. The material used is rayon silk, which has a natural impression of texture with nep-yarn, and its delicate luster and texture give off a luxurious mood.

The shirt with two patterns of blocking marble graphics was approached by Brancusi, who considered the pedestal on which the art work was placed as an object of his own expression and used a pedestal made of a different material from that of the work. Therefore, its graceful, bold blocking creates a modern balance.

Graphic shirts that encompass this season's context will complete an esprit-de-celebrating adult style, while providing a powerful stimulus and a solid individuality to everyday outfits.
Relax fit
Original graphic
Unlined
Style ID:AW2331-BR
Made in Japan
Wearing Model Heigt:176cm /Wearing Model Size:モデルサイズ
-Transparency
No transparency
-Thickness of fabric
Normal
<About Care>

Do not wash at home
Do not use chlorine bleach and oxygen bleach
Do not tumble dry

Can be ironed without steam with a bottom temperature of up to 110°C
Can be dry cleaned gently with petroleum solvents (use a laundry net)
Do not wet clean
PRODUCT MESUREMENTS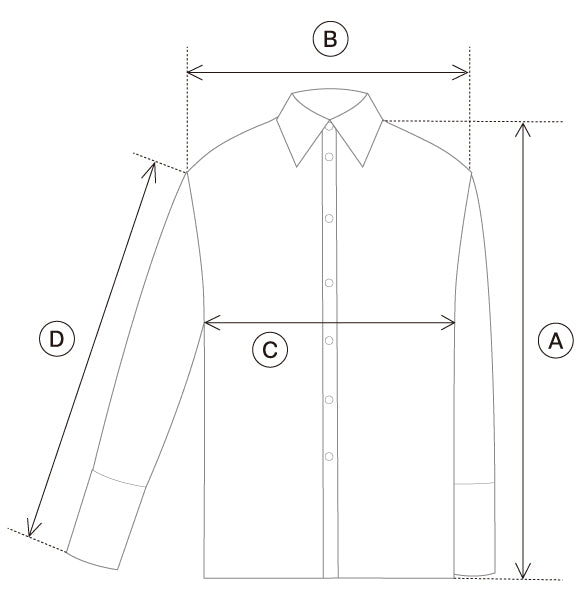 | | | | | |
| --- | --- | --- | --- | --- |
| | A | B | C | D |
| 2 | 69.6cm | 46.5cm | 58.9cm | 63.5cm |
SIZE CHART
| | | | | |
| --- | --- | --- | --- | --- |
| Size | 1 | 2 | 3 | 4 |
| Japan | Women S | Women M | Women L | Women XL |
| Inter | Women XS | Women S | Women M | Women L |
BROWN