入荷お知らせメールについてのご注意
当サービスはご購入を約束するものではありません。
お知らせメールにご登録いただいても生産の都合によりご登録の商品の販売が中止となる場合がございます。予めご了承ください。
Description
Details
Fabrics & Care
Size Guide
Front zip pullover featuring an impressive balance of details derived from a fresh approach.

This season's theme, "SLEEPING MUSE," was developed from the "coexistence of antiquity and futurism" and "purification of essence" found in the work of Romanian sculptor Constantin Brancusi.
The new design incorporates a somewhat futuristic (modern) air that can be felt in ancient (primitive) expressions, while at the same time expressing a minimalism that we have derived by sharpening the essence (elegance) of fashion as we perceived it.

The cotton-nylon base material used for the textile and the zip on the front give the garment a somewhat sporty impression, adding a modern essence to this season's minimal and classical style.
In addition, the creative cut lines on the body, the three-dimensional flap pockets, the deformed collar, etc., all of which are typical of the AKIRANAKA approach, invite the mature woman's witty style.

It has a box silhouette with a good amount of room, but you can also create a fit-and-flare line by tightening the drawcord at the waist in the back, allowing the wearer to express oneself in various ways depending on the styling.

By wearing it as an inner layer of a classic item such as a tailored jacket, the wearer can enjoy a new combination and express the context of this season brought about by the style.
Natural fit
Front zip pullover
With back waist drawcord
Unlined
Style ID:AW2315-BK
Made in Japan
Wearing Model Heigt:176cm /Wearing Model Size:モデルサイズ
Main fabric Polyester46% , Nylon33% , Cotton21%
-Transparency
No transparency
-Thickness of fabric
Normal
<About Care>

Do not wash at home
Do not use chlorine bleach and oxygen bleach
Do not tumble dry

Can be ironed without steam with a bottom temperature of up to 110°C
Can be dry cleaned gently with petroleum solvents (use a laundry net)
Do not wet clean
PRODUCT MESUREMENTS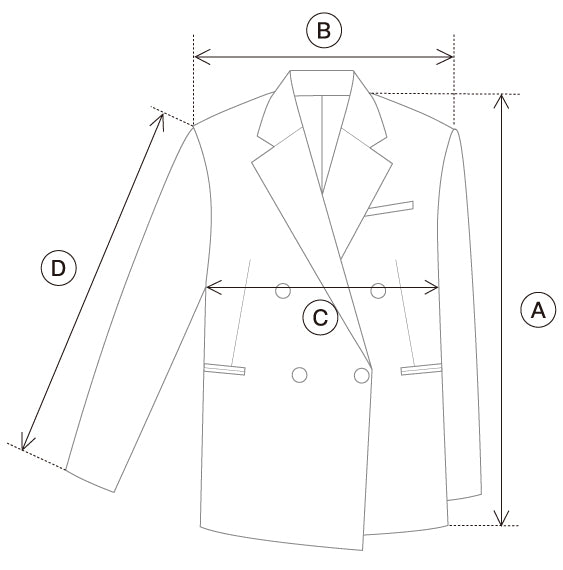 | | | |
| --- | --- | --- |
| | A | C |
| 1 | 69.5cm | 64.2cm |
| 2 | 71cm | 65.7cm |
SIZE CHART
| | | | | |
| --- | --- | --- | --- | --- |
| Size | 1 | 2 | 3 | 4 |
| Japan | Women S | Women M | Women L | Women XL |
| Inter | Women XS | Women S | Women M | Women L |
BLACK