入荷お知らせメールについてのご注意
当サービスはご購入を約束するものではありません。
お知らせメールにご登録いただいても生産の都合によりご登録の商品の販売が中止となる場合がございます。予めご了承ください。
Description
Details
Fabrics & Care
Size Guide
The combination of three-dimensional knitted fabrics gives this knit pullover a unique and powerful look.

The unique knitted fabric on the box silhouette body was developed from the approach of "cutting out the material as it is" found in the works of Constantin Brancusi, a Romanian sculptor who was featured as this season's theme.
The two different types of knitted fabrics with different impressions are arranged in a grid pattern to create a modern balance, and the eyelet pattern, while low gauge, has a good degree of transparency that creates a light feeling.
In addition, the pattern is deliberately shifted from the center to create a free rhythm, thereby eliminating the impression of uniformity.

The shape of the sleeves, developed from the "embodiment of essence" found in Constantin Brancusi's works, is designed with wide cuffs to create movement at the hand, expressing the essential femininity found in various gestures.

The material is knitted with fine cotton-polyester yarn to add a sharp expression and three-dimensionality.

This low-gauge knitwear is boldly expressed in a minimal manner intentionally to complete a sophisticated adult style.
Slightly oversized fi
Unlined
Style ID:AP2333-BK
Made in Japan
Wearing Model Heigt175cm /Wearing Model Size1
Body Polyester55%, Cotton45%
-Transparency
No Transparency
-Thickness of fabric
Normal
<About Care>

Do not wash at home
Do not use chlorine bleach and oxygen bleach
Do not tumble dry

Can be ironed without steam with a bottom temperature of up to 110°C
Can be dry cleaned gently with petroleum solvents (use a laundry net)
Do not wet clean
PRODUCT MESUREMENTS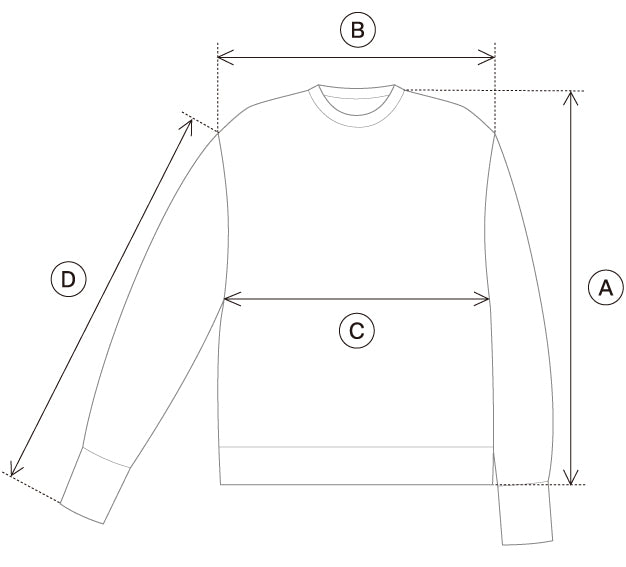 | | | | | |
| --- | --- | --- | --- | --- |
| | A | B | C | D |
| 1 | 56cm | 40cm | 48cm | 54cm |
SIZE CHART
| | | | | |
| --- | --- | --- | --- | --- |
| Size | 1 | 2 | 3 | 4 |
| Japan | Women S | Women M | Women L | Women XL |
| Inter | Women XS | Women S | Women M | Women L |
BLACK