入荷お知らせメールについてのご注意
当サービスはご購入を約束するものではありません。
お知らせメールにご登録いただいても生産の都合によりご登録の商品の販売が中止となる場合がございます。予めご了承ください。
Description
Details
Fabrics & Care
Size Guide
A half-sleeved jacket featuring a textile with a unique texture and a newly balanced collar.

The modern balance of the lapel, which consists of an original upper collar, is not folded flat with an iron, but rather gently rolled to create a soft, three-dimensional form.
The material used is wool that is very light and has a moderate firmness, so it maintains its three-dimensional form beautifully.
The high-quality texture and the classic impression of the design combine to bring out the femininity of the wearer.

In order to embody fresh styling, the body of the jacket is narrower than the width of a regular jacket, and is designed to be worn tucked into pants for a coordinated look.

This item leads to a minimal approach to dressing that radiates individuality, and brings new stimulation to the style of adult women.
Natural fit
Double-breasted
With 6 front buttons
Unlined
Style ID:AP2358-KH
Made in Japan
Wearing Model Heigt:175cm /Wearing Model Size:モデルサイズ
Polyester 41%, Wool40%, Nylon19%
-Transparency
No Transparency
-Thickness of fabric
Normal
<About Care>

Do not wash at home
Do not use chlorine bleach and oxygen bleach
Do not tumble dry

Can be ironed without steam with a bottom temperature of up to 110°C
Can be dry cleaned gently with petroleum solvents (use a laundry net)
Do not wet clean
PRODUCT MESUREMENTS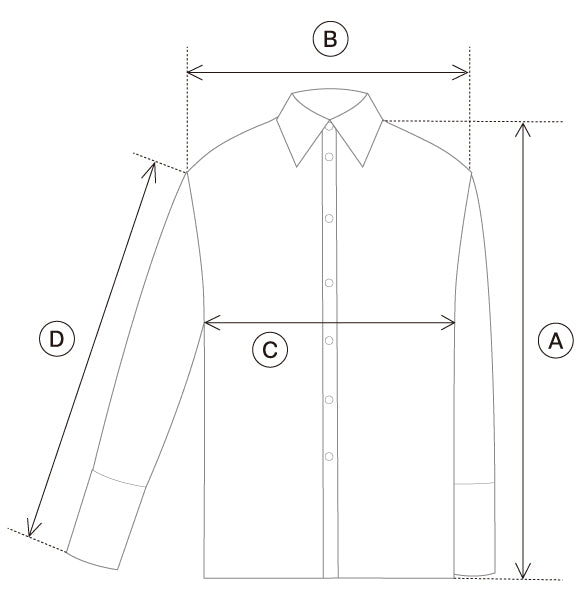 | | | | | |
| --- | --- | --- | --- | --- |
| | A | B | C | D |
| 1 | 59.1cm | 38.8cm | 90cm | 37cm |
| 2 | 60.6cm | 39.8cm | 93cm | 38cm |
SIZE CHART
| | | | | |
| --- | --- | --- | --- | --- |
| Size | 1 | 2 | 3 | 4 |
| Japan | Women S | Women M | Women L | Women XL |
| Inter | Women XS | Women S | Women M | Women L |
KHAKI