入荷お知らせメールについてのご注意
当サービスはご購入を約束するものではありません。
お知らせメールにご登録いただいても生産の都合によりご登録の商品の販売が中止となる場合がございます。予めご了承ください。
Description
Details
Fabrics & Care
Size Guide
This half-sleeve shirt brings new balance to style with its unique tie like collar that extends from the body.

The detail that extends from the collar front on the right side of the body can be fastened with a button and wrapped around the neck to give a modern color to the neck and invite an esprit de corps appearance. It can be enjoyed in a variety of arrangements, such as hanging loosely around the neck or wrapped in a double layer.
Additionally, the delicate gathers on the body create a modern volume, adding a relaxed air and subtle elegance.

Blended with cotton, triacetate, and other materials with a sand-washed touch, the material has a delicate luster and creates a luxurious mood with a natural look.

The harmony of various essences in a new piece of clothing gives the wearer confidence and strong attitude in everyday wardrobe.
Relax fit
With string collar (button closure)
With side slits
Unlined
Style ID:AR2435-WH
Made in Japan
Wearing Model Heigt:177cm /Wearing Model Size:モデルサイズ
Body Cotton39%,Triacetate37%,Polyester24%
-透け感
Slightly transparency
<About Care>

Do not wash at home
Do not use chlorine bleach and oxygen bleach
Do not tumble dry

Can be ironed without steam with a bottom temperature of up to 110°C
Can be dry cleaned gently with petroleum solvents (use a laundry net)
Do not wet clean
PRODUCT MESUREMENTS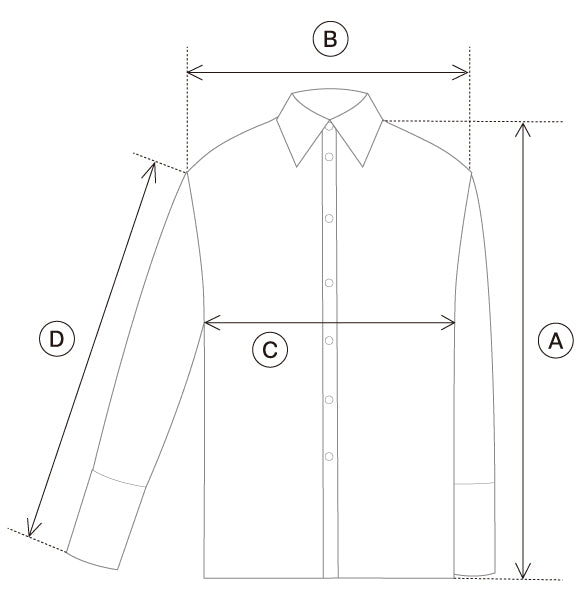 | | | | | |
| --- | --- | --- | --- | --- |
| | A | B | C | D |
| 2 | 73.3cm | 52.8cm | 93.7cm | 26.1cm |
SIZE CHART
| | | | | |
| --- | --- | --- | --- | --- |
| Size | 1 | 2 | 3 | 4 |
| Japan | Women S | Women M | Women L | Women XL |
| Inter | Women XS | Women S | Women M | Women L |
WHITE